WinDoor-tech trade fair is the unique possibility to get to know the comprehensive market offer for producers of windows, doors, gates and façade systems, as well as for designers and scientific environments. The next edition will take place in 2025.
The window joinery industry has become one of the most competitive sectors of the Polish economy. The WinDoor-tech Fair is the most important meeting involving manufacturers and distributors of machines and components for the production of windows, doors, gates and facade systems.
The flagship offer of the WinDoor-tech Fair includes the exhibition of the latest developments in production automation, robotisation and digitalisation. During this event, industry leaders show the world the latest products and solutions.
WinDoor-tech offers Polish and foreign companies an opportunity to present increasingly more efficient and energy-saving technologies, and to convince joinery manufacturers who are present at the same time at the Budma fair to use the solutions presented by the WinDoor-tech exhibitors.
After a few years of break, the WinDoor-tech trade fair is returning on a grand scale with the most advanced and the largest exhibition dedicated to woodwork in this part of Europe.
Traditionally, the WinDoor-tech fair is held simultaneously with the Budma fair. The flagship offer of the event also includes a rich exhibition related to the glass industry. The WinDoor-tech fair allows you to face the competition and gain international markets.
The unique atmosphere and synergy with the Budma fair is a recipe for a successful business that has been proven for years.
Companies producing and distributing machines and components for this segment  in the same time and place, during the trade fair directed especially for them may present modern, efficient and energy-saving technologies which are more and more popular. Producers try to meet demanding technical norms and also take care about high quality of machines and components in their offers.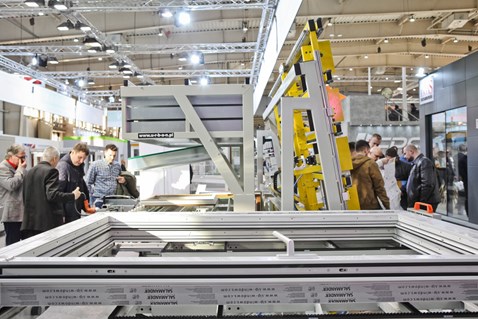 WHY IS IT WORTH BEING AT THE FAIR?
A rich exhibition of specialised equipment
Presentation of the latest construction carpentry technologies;
Live demonstrations of innovative robots, machines, devices;
Stands of leading companies in the industry;
Business meetings;
The presence of the most important organisations and associations;
Proximity to the exhibitors at the BUDMA construction fair;
Solutions for the automation and digitisation of production processes;
SEE HOW IT WAS IN THE LAST EDITION!