We invite you to the WINDOOR-TECH and BUDMA fairs. Check what the planned exhibition map looks like!
>>MORE INFORMATION ABOUT TICKETS
FAIR OPENING HOURS
PARKING:
Come to the Fair by car and park on the MTP grounds.
The MTP underground car park has 3 levels and 650 parking spaces. It is located at 11 Głogowska Street. The entrance to the car park is located just behind the Trade Fair Center building, at the height of the railway station.
Fee: 7 zł/h
SEE THE  MAP OF EXHIBITION!
VOUCHER FOR LUNCH
THE RESTAURANT AND EVENT CONCEPT GARDEN CITY IS AN EXTRAORDINARY PLACE IN THE BUSINESS HEART OF POZNAŃ.
During the Fair, we invite you to take advantage of the offer of the Garden City restaurant, which is located right next to the entrance from Śniadeckich Street. The meals served by the chef are full of flavor, composed of fresh ingredients and original, creative recipes. It's the perfect place to take a break between business talks during an event.
We have prepared a special offer for you during the BUDMA and WINDOOR-TECH 2023 Fairs. We invite you to take advantage of it: https://tobilet.pl/windoor-tech-2023.html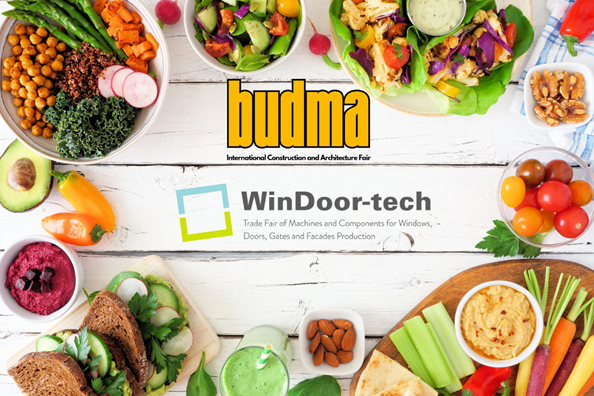 WINDOOR-TECH will be held on 31.01-3.02.2023 at the Poznań International Fair. At the same time, it will be possible to visit the BUDMA Fair exhibition.